Did you know you can personalize your Profile on deskbird?
Go to your Profile, navigate to the bottom left corner of the web app and click the icon with your initials. Then, click Profile.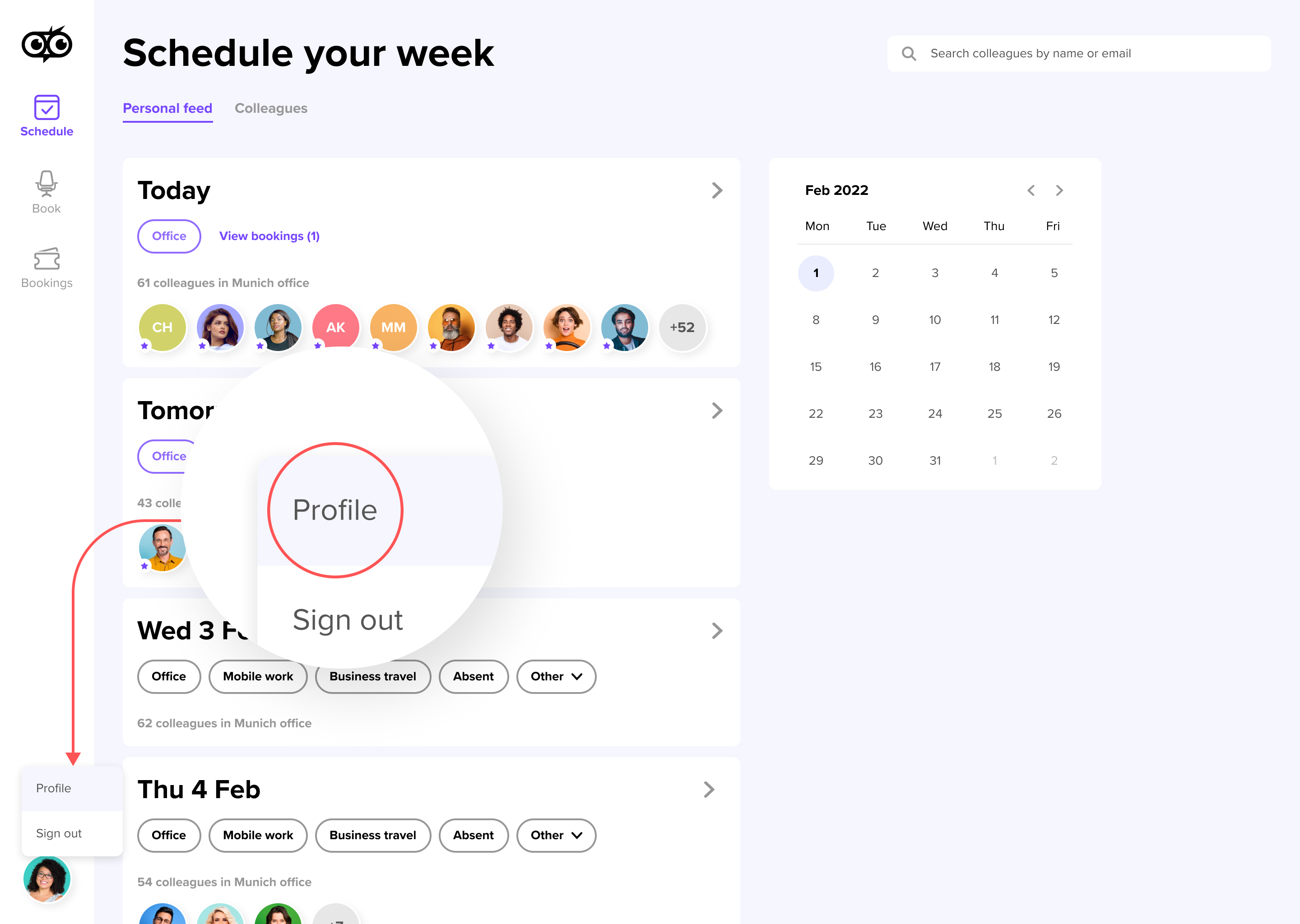 If you are using our mobile app, tap on the Profile tab at the bottom of the screen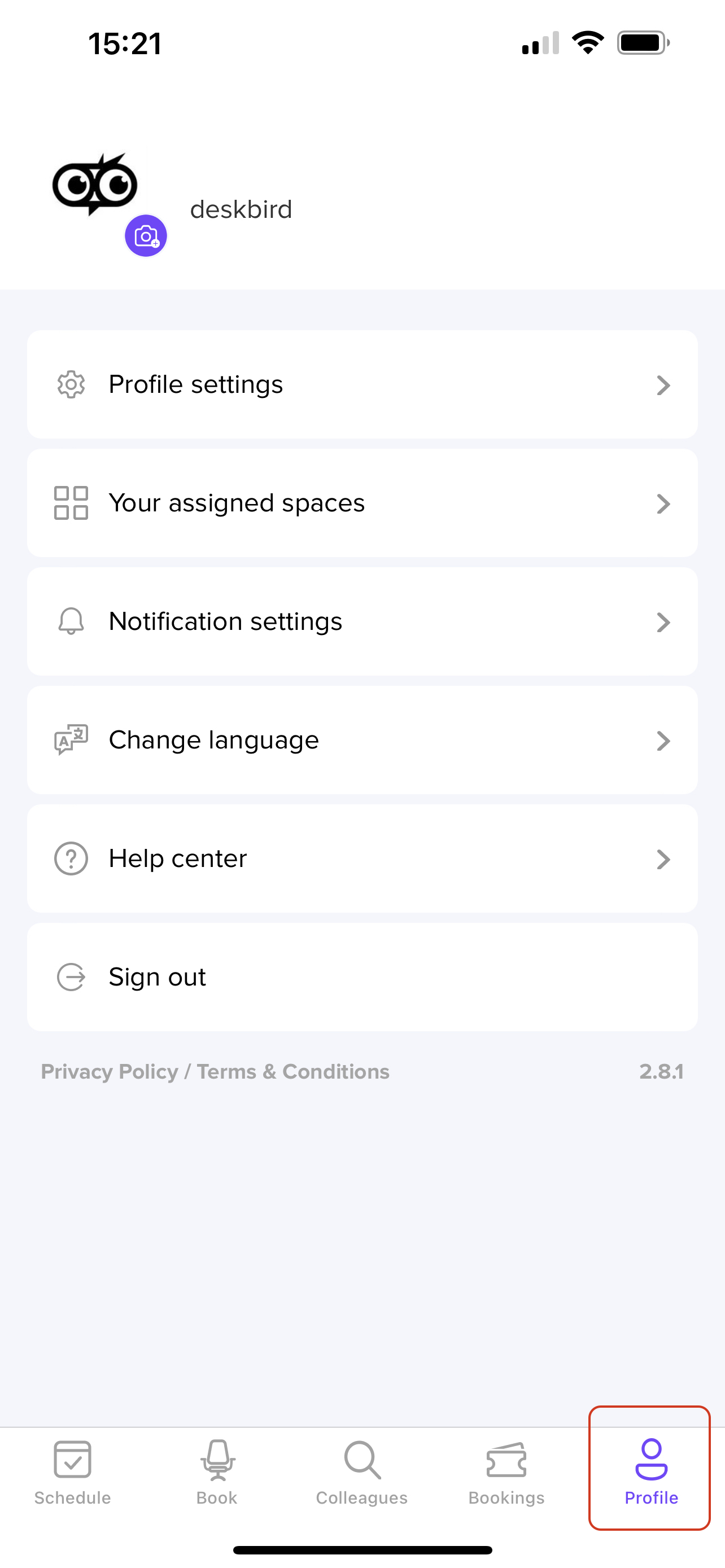 When the menu pops up, you will be able to:
2. Time format
1. Personalize your profile
Edit your name and last name.

Please note that you cannot change your company name or email address. Should you spot any mistakes, please reach out to your deskbird Admin.
2. Time format
You can choose between the 24-hour or AM/PM time format in your personal settings. This is not a company-wide setting, so you can choose according to your individual preferences.

3. Choose your main office
This option is, of course, applicable when your company has more locations.
Click on the arrow on the right and the list of all the office locations will appear.
Selecting your main office is to ensure that when you schedule your week, the right office is automatically selected.
Now your profile is personalized and ready to use.